2022, Helped By God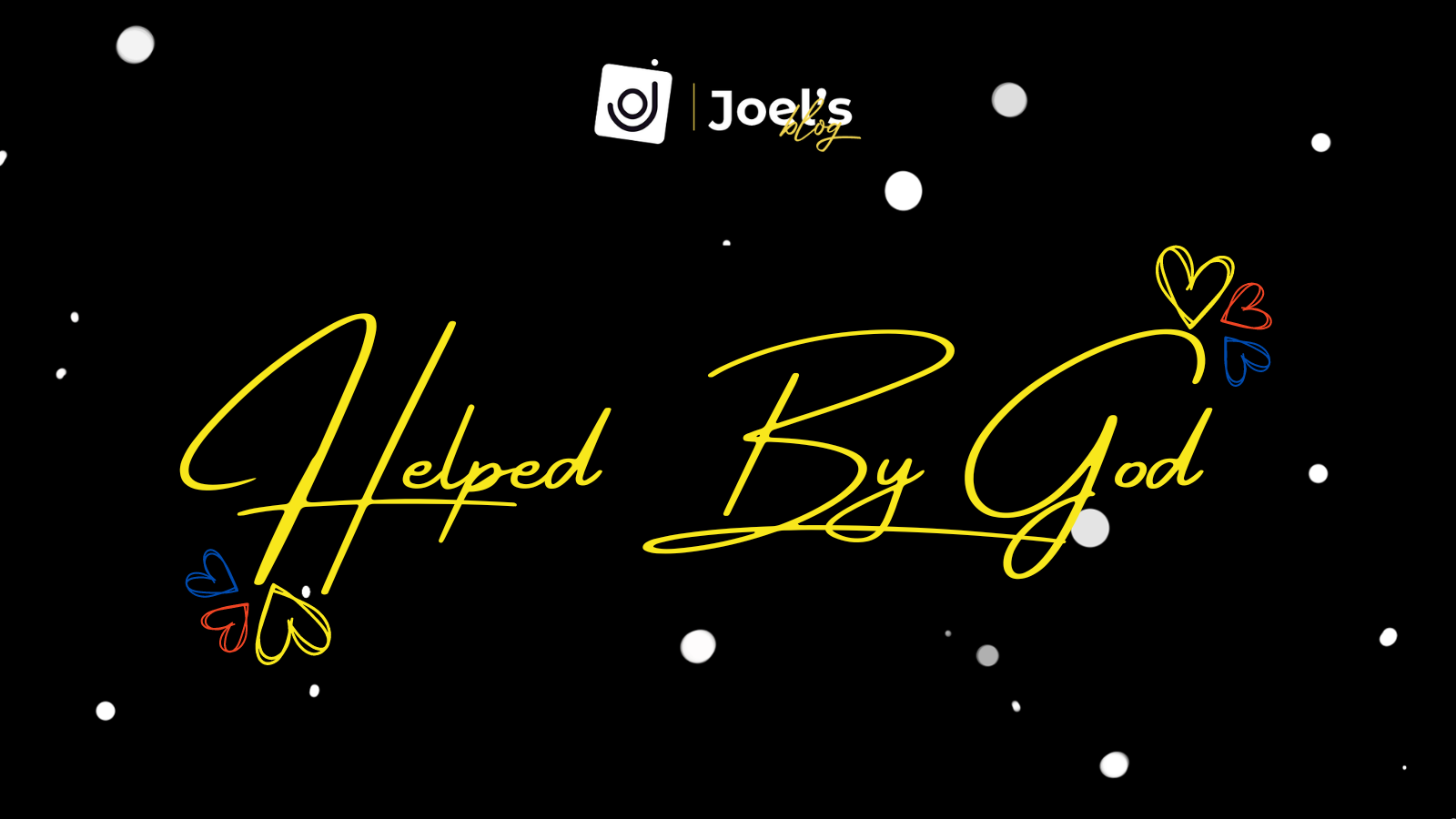 I'm back again, and it's really nice to do this on the last day of the year! For me, it's a moment to reflect on every day, every event, and every experience of the year and be grateful to God!
My year started really low, went so so high, and then dropped average 😂
Overall, I am tagging this "Helped by God" because I've discovered that it's not by skill and knowledge but by God! When God is with/for you, everything will be so soft and work despite difficulties 😂
2020 was a year of growth for me
2021 was an experience for me
2022 is a year in which God has helped me beyond my imagination.
January to June: Making decisions & Working Hard
I started this year with an Impact program with many speakers, which helped me align my year properly. It was a solemn moment to think about the long year ahead and plan well. Also, set reasonable goals. (one of which was to write 200 articles, I did 150, which is fair).
I ended 2021 with a company reaching out asking me to write for them, I had written for them previously, but things didn't happen really well, and it was really painful. I began to feel I was not good enough. Around that time, a marketing manager reached out to me on LinkedIn to write for the company he works for; we fixed a price, and then when I wrote the article, He bluntly told me, "I had to work on myself".
I struggled and thought that I was not good enough. Then I had to sit down, become very strategic, and be determined to give my best. I did a lot of research and then started writing my first personal article for the year, "Top JavaScript Concepts to Know Before Learning React". I wrote that article with the whole of my mind and was so surprised it turned out well. I received a lot of "Thank you for writing this helpful article…" on Twitter.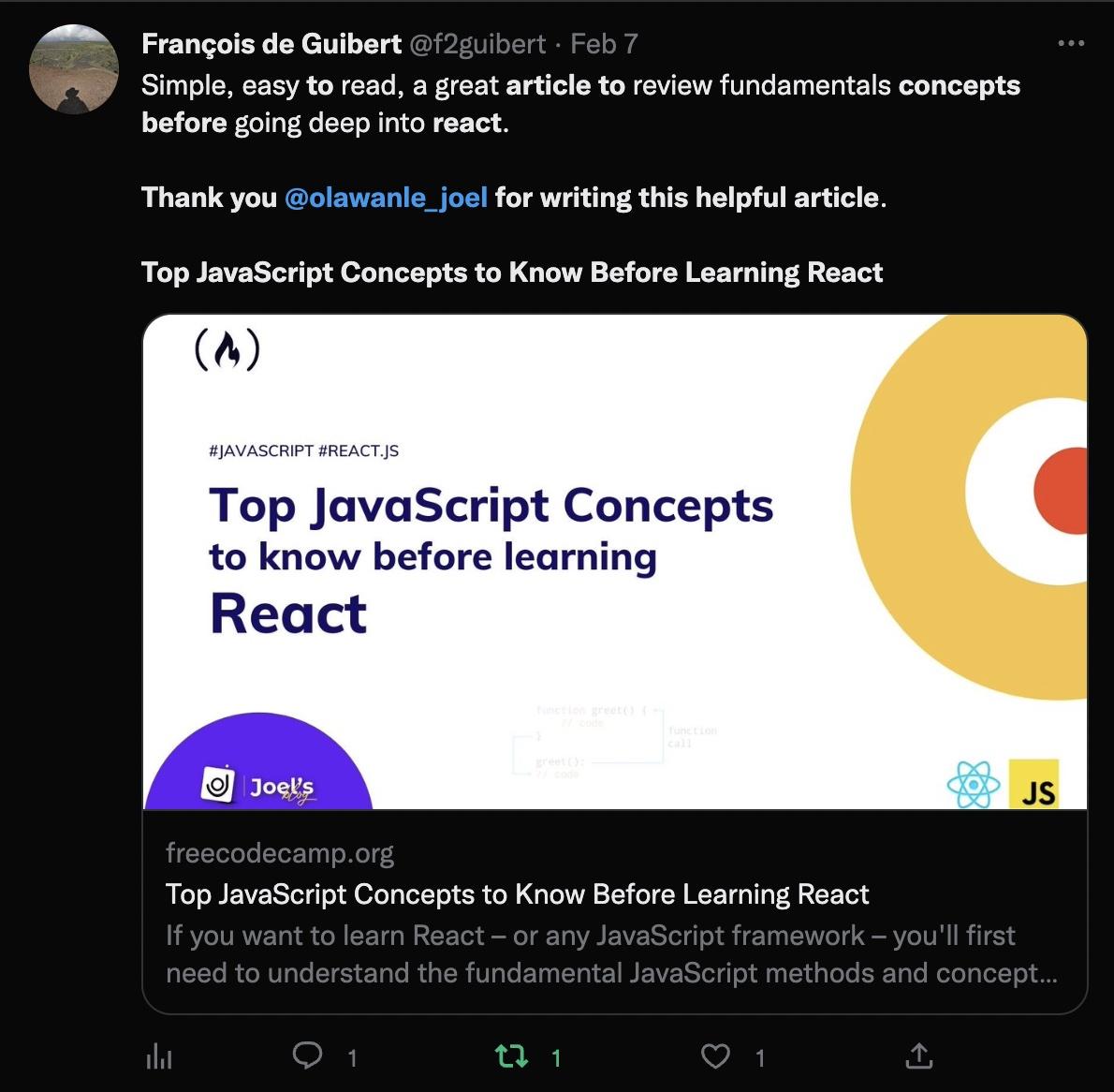 — A sample of numerous thank you Joel gets for his articles
On February 11, I got the shock of my life 😂. I have always looked up to Quincy Larson, but I never imagined Quincy reaching out to me. He sent me a message on Twitter, thanking me for my article and asking if I'd be interested in having a call with him. I was so surprised.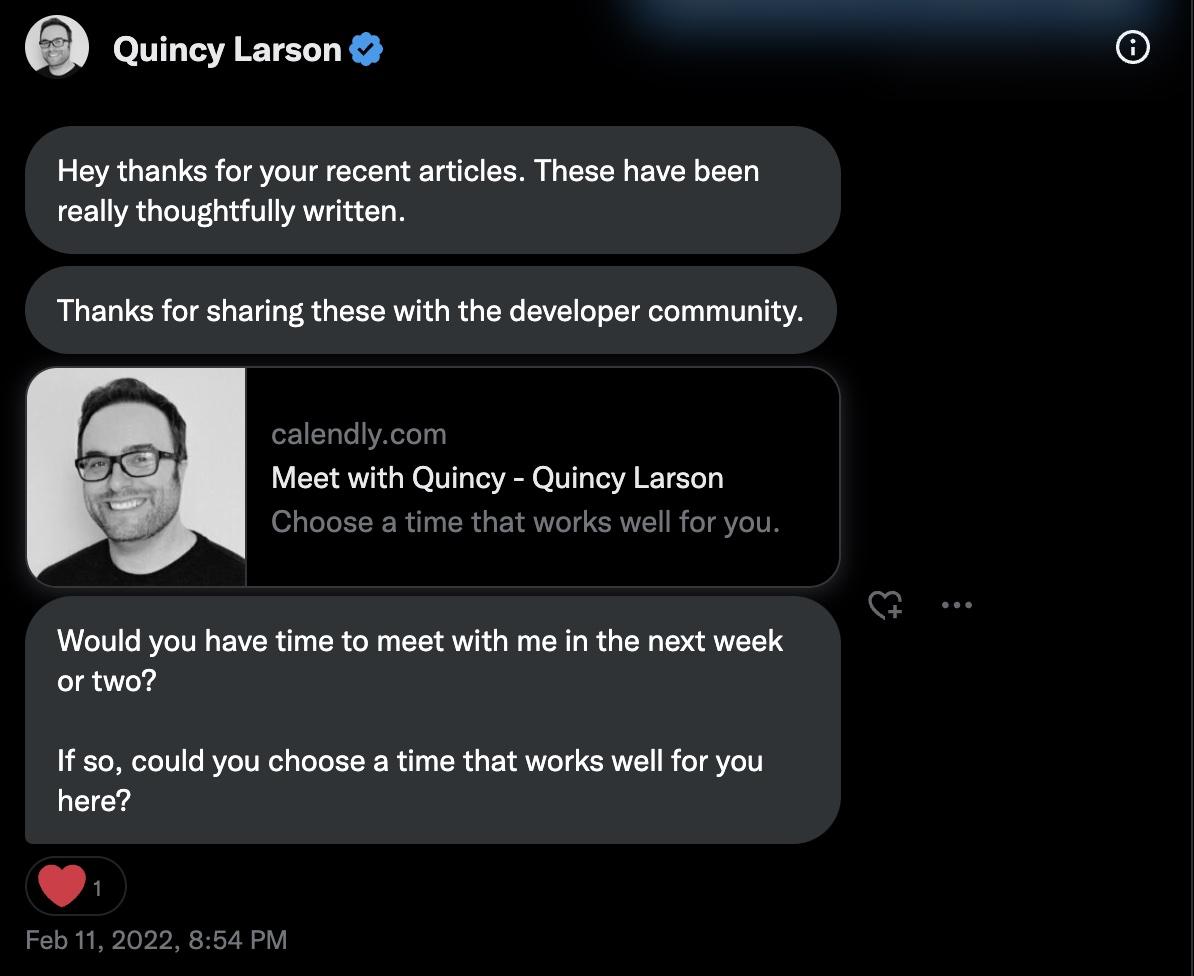 — Quincy's message to Joel on Twitter
We had the call, where I shared my ideas, my tech journey, and my goals; he advised me and encouraged me to continue what I do. At that point, I became really encouraged to do more and put out more content even if people criticized me.
I got to know about Stackabuse. I applied, was accepted, and started writing for them as a part-time staff. I learned much through David (the head of content, Stackabuse) and wrote 63 articles within six months. Also, by February, the marketing manager of Hygraph reached out to me, and I have been working with them since then and have published 11 articles so far. I also wrote about eight articles for freeCodeCamp during that period.
In March, I was selected as one of the chapter leads at OSCA to be fully sponsored to attend the OSCAFEST event. This covered transportation (flight - to/fro), lodging, feeding, and lots more (soft life). This was my best experience in Lagos, as we did a lot of hanging out.
Between January and June, I was struggling with work and SIWES. I did SIWES at a company with no proper light, which was crazy! I had uninterrupted light at home, but the company did not understand me, so I had to force myself to be very productive at night.
July to December: God Helped me!
In the first half of the year, I had written over 80 articles and was getting burned out too badly, so I needed to do things I love with less stress. It was really difficult with stackAbuse even though I was a part-time staff, but the expectation was becoming crazy. At that point, I got a message from Quincy that he would love to have a second call with me.
We had the call, and He asked if I'd be interested in working for freeCodeCamp by creating a few hours to push out articles, being around the team, and growing. I was so happy to join a team that made it easier for me to learn how to code as a newbie. I had so much freedom, which helped me get through the burnout and rest while still writing 😂.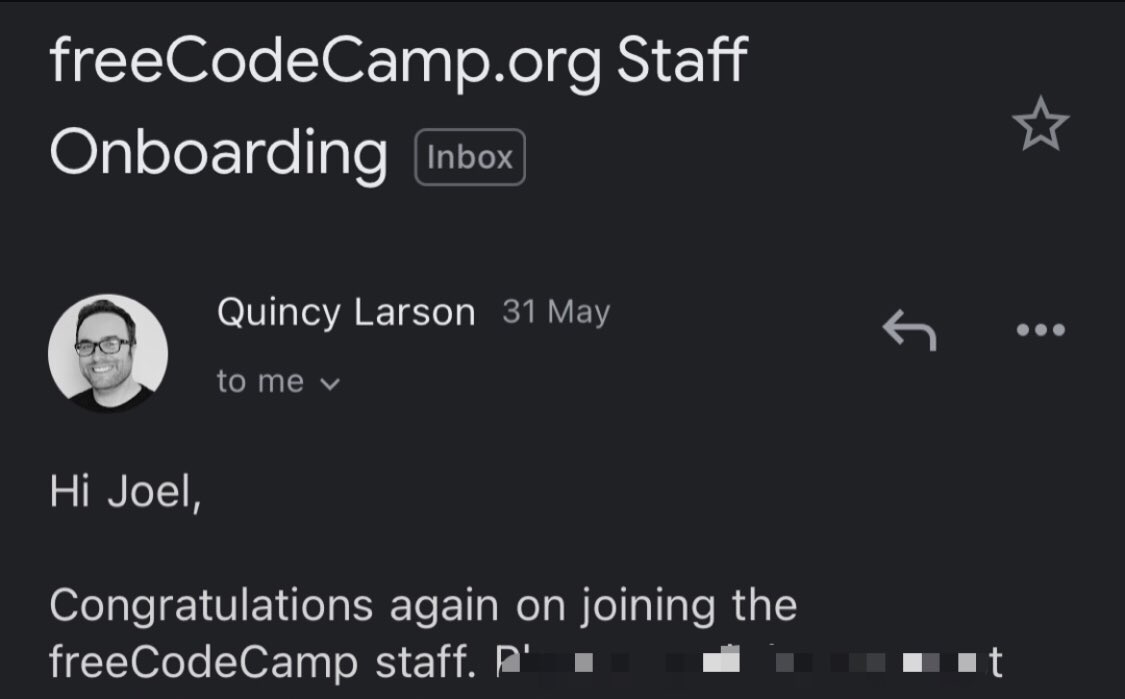 I started taking the last half of the year really soft. I got a contract to write a course for Educative, which will be published by January. I joined CoderPad as a guest writer, which was a huge one for me. I also had so many writing gigs effortlessly.
At this point, I have moved from companies saying I needed to work on myself to saying can I please beat the price so we can do a long-term contract. I was doing what I loved, and having so many people reach out to me to tell me how my article and content have helped them was a huge flex.
In December, I got an opportunity to speak at DevFest Akure on "Getting Started & Growing Your Career With Technical Writing" this was my first experience, and I really hope to do more in 2023.
I created a blank project three weeks ago to start building this blog because it has always been part of my 2022 goals. I was not ready to move it to next year, and I am glad you are reading this post via my blog 😂. This is just the beginning!
Overall: Some wins, brethren🎉
Wrote over 150 articles.
Wrote a detailed course
Spoke at an event
Traveled by air for the first time
Sponsored a lot at home
Gave myself a soft life (to an extent)
Helped many, many people get into tech and get started with technical writing
Helped people make money from technical writing
Saved a lot of money!
Bought a brand new MacBook M1 Air and iPhone 12 Pro
Started building this blog/website
Made nice friends
Over 2 million people read my articles on freeCodeCamp (overall about 3 million people read my articles this year).
I got many jobs and signed contracts for jobs starting next year. I am also getting a nice full-time job soon😎 and omo 2022 has been my best year.
On this website, I created a content repository page that holds the 178 articles I have written over the years. This page has a nice search field where you can search for particular content. You can also get my articles filtered based on categories and send the link to friends.

— A screenshot of Joel's official content page
Summary: Life is easy with God
During the first half of the year, I tried to do things on my own, but it was not easy, I was growing, but I needed to enjoy work more. In the second half of the year, God made everything easier!
For next year, I want to write more, work and earn so much, graduate from school, and live really soft. I also want to take a trip to another country! And lots more!
Happy new year, friends!
At the point of reading this article, some things may not work well on this website, but this is a "work in progress", and I hope you understand as I work hard to make this stand out. Also, for the first quarter of next year, I will write more about my experience building this blog, bugs and how to fix them, and lots more.
---
---